Hips & Splits Yoga Workshop with Yogi Tierra Briscoe
Eaton Wellness Institute's Sexual Wellness Series presents an evening of gentle, deep hip opening and preparation for your splits journey.
Your hips drive and regulate your body's sensuality and mobility on a daily basis. When our hips are tight, we may find resistance to creativity, sensuality and sexual expression. When our hips feel good, we can experience creative flow and pleasure in the sacral region with more ease.
This class is open to all levels, and all genders, regardless if you have a yoga practice or not. It's all about creating a routine and enjoying all the vibes!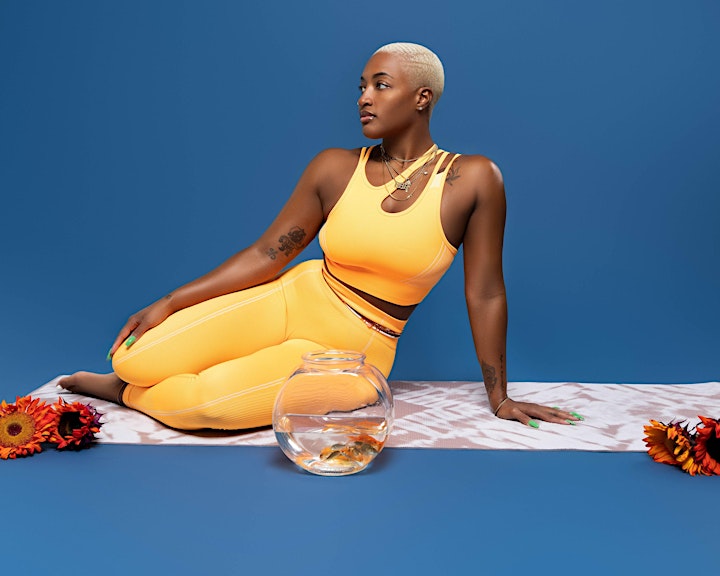 About YogiTB
Tierra aka YogiTB is a native of PG County, MD, currently living in Miami. She has an interesting background stemming from law enforcement to yoga, wellness & fitness. She is the owner of Sol Full, leader of sol RESET retreats, and Co-Creator of UrbanxSol & The Vibe&The Flow Shoq. She is a mindfulness coach, healer, yoga consultant, independent yoga instructor, health & wellness advocate, and bodybuilder. She has been practicing yoga & mindfulness for over 14 years. She works with different communities from foster youth in PG County, incarcerated persons, and beginners to athletes of all levels.
Tierra's mission is to serve and advocate for her community on a daily basis. She strives to bring wellness to her hometown by leading community activations to educate on different practices to achieve total wellness. She is a special instructor & creates that rare vibe. Using techniques learned in massage therapy, athletic, and yoga training to promote comfortable alignment, mobility, and movement while using hands-on instruction. Currently, she is leading multiple retreats, workshops & mentoring.