Flowing Flames: An Elemental Breathwork Series
This breathwork workshop is open to the experienced practitioner and anyone moving/breathing intentionally for the first time.
Flowing Flames is a breathwork series designed to support you in accessing your highest, most inspired creative state in both your professional and personal life.
Each session will include practices ranging from cacao ceremonies, cord cutting meditations, sound baths, yoga, inspired movement, past life regressions, and many more, with Rua facilitating elemental breathwork being the bedrock of each one.
This session will also include a deep chakra balancing meditation led by Kara Cabassa, who will be coming down from New York, as a way of tuning us into the key of love as we move into the start of the astrological new year.
Air brings us life as it flows through our bodies, oxygenating the blood that sustains life as it flows through our veins. When we surrender to the cleansing flames of transformation, we create the necessary space to flow with our brilliance and emerge as the Phoenix. Soaring above all that no longer serves us. Refreshed. Renewed. Reborn.
Please come wearing comfortable clothes you can move in. Yoga mats, blankets, and fresh water are provided.
We look forward to breathing with you!
*Contraindications to participating in a breathwork session include epilepsy, pregnancy, detached retina, glaucoma, high blood pressure that is not controlled with medication, cardiovascular disease including but not limited to prior heart attack, use of prescription blood thinners such as Coumadin, history of aneurysms in immediate family, strokes, TIAs, seizures or other brain/neurological condition or disease, prior diagnosis by a health professional of bipolar disorder or schizophrenia, osteoporosis whereby intense movement could cause physical issues.
NOTE: ASTHMA IS NOT A CONTRAINDICATION BUT WE ASK THAT YOU BRING YOUR INHALER TO THE SESSION IF YOU HAVE ASTHMA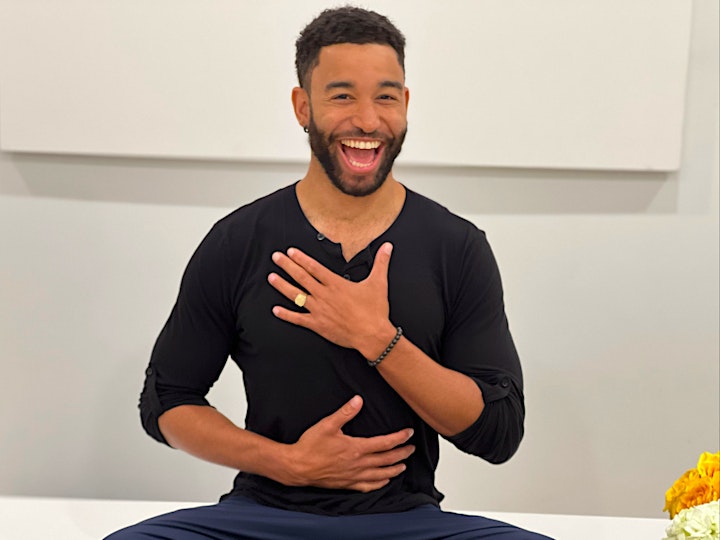 About Rua:
Rua is a peak performance coach who uses 'mindful-embodied-storytelling' to guide their clients to experience deeply satisfying, creatively fulfilling, balanced relationships and lifestyles in both professional and personal spheres.
Trainings/Certifications:
Bristol Old Vic Theatre School - MFA in Acting
Raphael Cushnir - Emotional Connection Certification
The Flow Genome Project - Peak Performance Coach Certification
UMTT/davidji - Meditation Facilitator Certification
JP Crimi - Breathwork Facilitator Certification
About Kara:
Brooklyn based healer + intuitive energy worker and Founder of Sealth Well-being. I love working with energies, herbs and oils and helping people to find and define a balanced, whole and fulfilled self. Kara's teachers have included Manjit Devgun, Christine Gutierrez, and Nikki Novo.
Trainings/Certifications:
Integral Yoga Institiute - Meditation Certification
The Path - Meditation Teacher Training
NYC Reiki Center - Reiki First Degree
Nikki Novo Soul Teacher Academy Graduate - Chakra readings and healings, Cord-cutting, Shamanic healings, Past lives, Akashic Records, Intuitive guidance + Energy work