Cacao Ceremony and Breathwork for Eclipse Season @ Eaton Wellness
A cacao ceremony followed by a circular breathing practice designed to release stress and embody peace. 
Breathwork is a practice that has existed throughout the world for thousands of years. Traced back to India, China and Japan through yoga, martial arts, Tai Chi and other mindfulness practices, it is designed to help develop a deeper mind-body connection. Breathing together connects us to our shared humanity. This deepens our understanding of how to nurture each other and our beautiful planet in regenerative ways for all.
Some of the benefits include:
reduction of stress/anxiety
better sleep
deeper relationships
enhanced work performance
weight loss
and many more.
Eaton House resident Christina Kim, Founder of Secret Cacao Garden will present fair trade cacao to sip before breathwork begins. Cacao, is a heart opening plant medicine used since ancient times in ceremony to connect deeper with our hearts in community. It enhances the effects of breathwork.
This 50 min activation is open to the experienced practitioner and anyone breathing intentionally for the first time. Doors open at 6:50pm. Cacao will be vegan, served at 7:10pm. Breathwork begins at 7:15pm. Please be on time. Doors will close at 7:10pm.
What to bring:
Water bottle and clothes to move in. Yoga mats, bolsters, blankets and fresh filtered water will be provided.
*Contraindications* If you are bipolar, schizophrenic, epileptic, or pregnant, please consult a medical practitioner as to whether or not breathwork is safe for you. Thank you!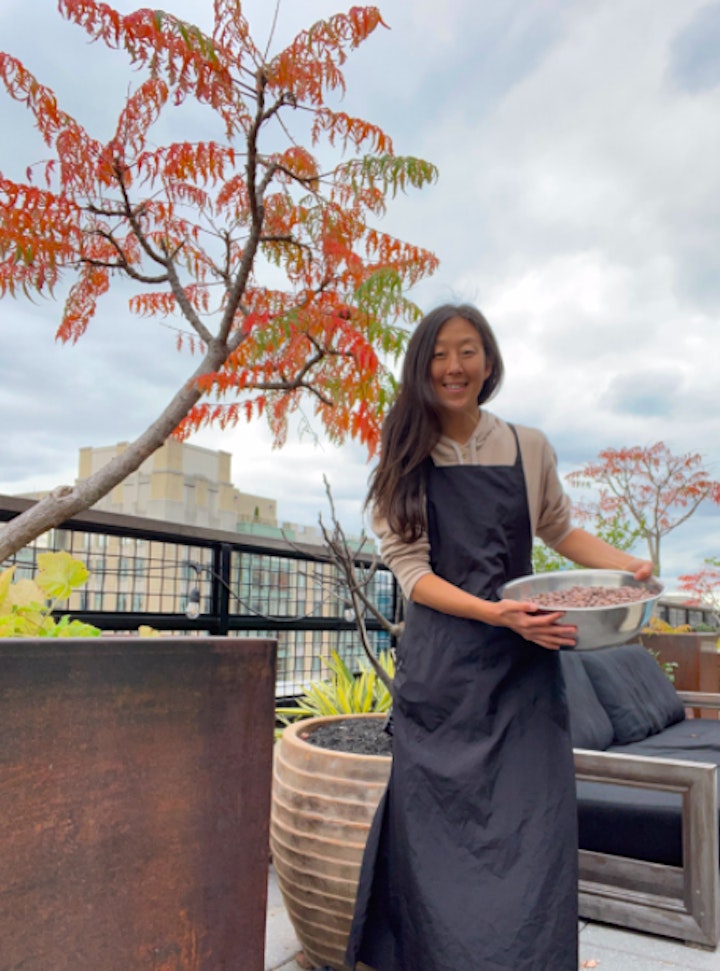 About Christina
I am a cacao artisan and alchemist, bean to bar chocolate maker, and storyteller, examining the existential question of the meaning of life, rooted in intentional living and consciousness through cacao. My purpose is to live my authentic code as a sacral creatrix sharing the gifts of abundance and fertility. My work stems from daily inspiration and gratitude for this life, ancient and modern philosophy, social justice, mysticism, spirituality, current scientific research and evidenced based practices, and my own fieldwork with cacao farmers, local farms, and local community.
Incorporating ancient and modern philosophy, social justice, spiritualism, herbalism, astrology, tarot, crystals, kundalini, breathwork, and sound healing practices became my personal formula for navigating life's celebrations, challenges, and the mundane. I have a Bachelors of Science in Psychology Columbia University, BS in Nursing Johns Hopkins School of Nursing, Integrative Nutrition Wellness Coach certification, National Academy of Sports Medicine Personal Trainer certification, and hold regular events at Common Good City Farm and Eaton Workshop DC. I'm a manifesting generator, double taurus with moon in Scorpio, and dance with the frequencies of life.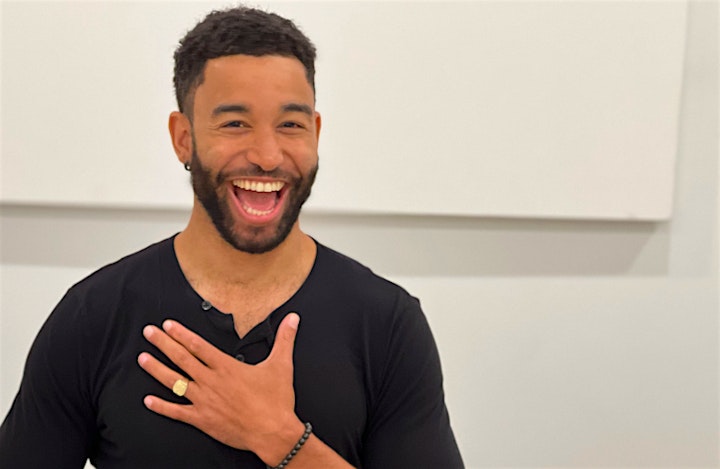 About Rua:
Born and bred in Washington, DC, Rua is a life coach, and the co-founder of the well-being studio Breathe Rise + Thrive. He uses breathwork as a tool for releasing stress, healing, and cultivating deeper clarity and communal connections with each other as a way of supporting his clients and students to live deeply satisfying, creatively productive, and balanced lives.